Memorial Day in America is the day American's honor those who died serving their country in all wars. How will you be celebrating? Will you go to a Memorial Day parade or picnic? Will you attend a special service with fireworks?
Heckery Dekkery Dot Travel Game Postcards for Children salutes those who have served and those who are serving, and honors those who gave their lives in the service of their country.
Tell someone you know about Memorial Day and what it means to you! This special Memorial Day postcard is now ready for mailing: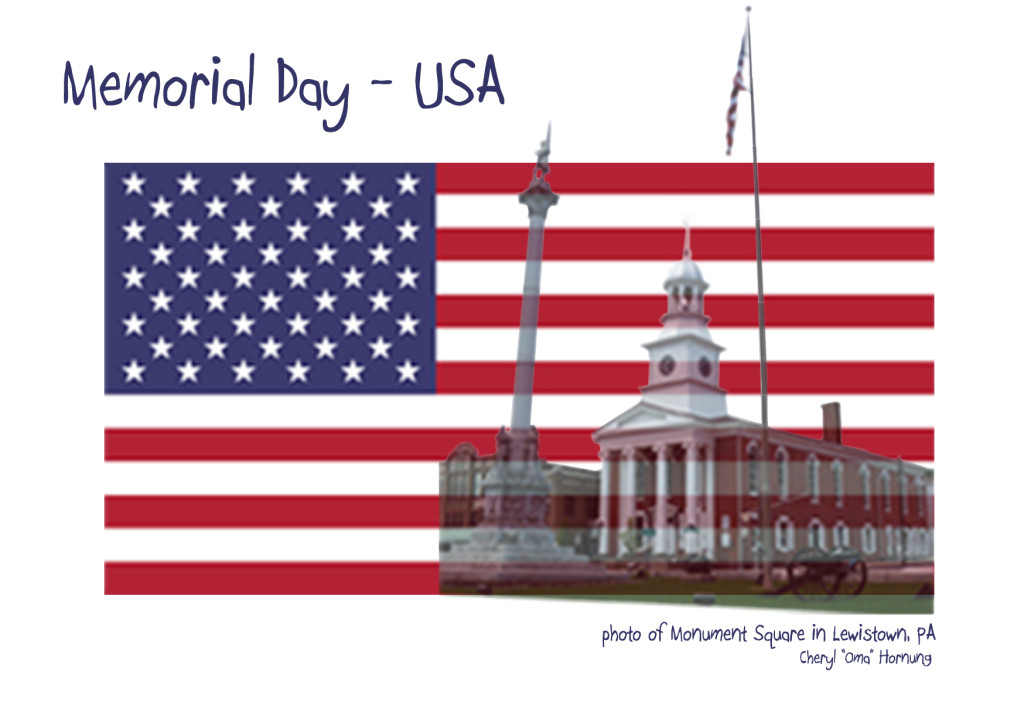 Learn more about Memorial Day in America at ENCYCLOPÆDIA BRITANNICA Online, an excellent resource for information. . . .
Heckery Dekkery Dot Travel Game




Postcards for Children
See the entire collection here!
EVERYONE WINS when children learn more
about the world around them!