It's EARTH DAY
Happ'nen, Today (HDD) –  Celebrate wherever in the world you are, and be good to the earth every day!
Let's do something good for the environment.
WINTER should not be too mild,
and SUMMER should be nice….
Tell someone how much you care about the earth. Send this postcard today!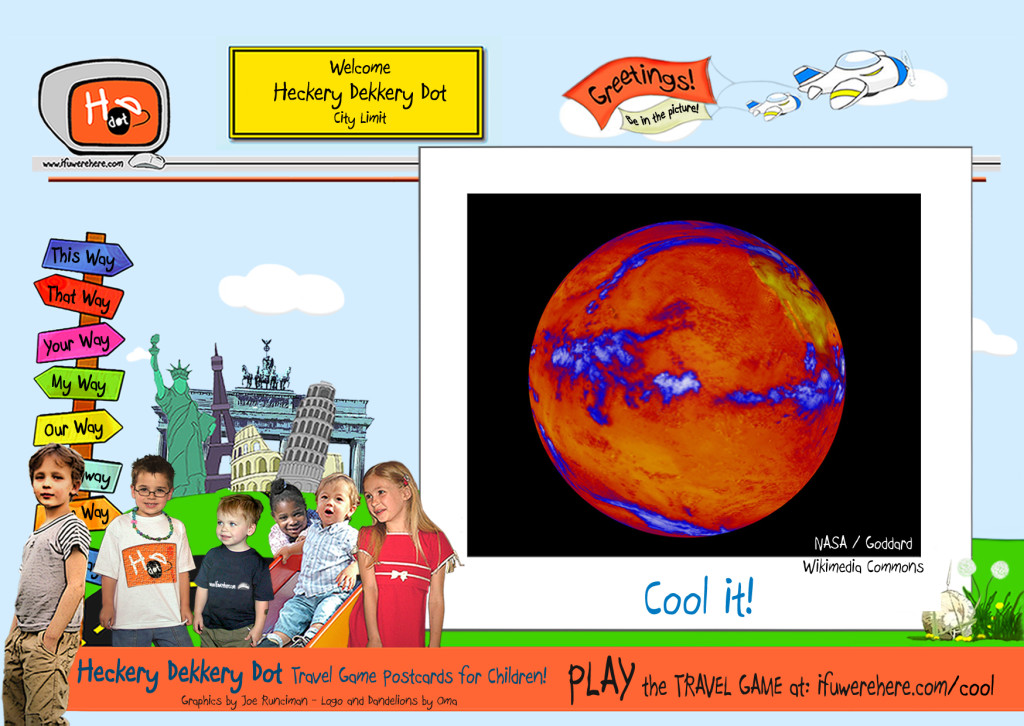 Heckery Dekkery Dot Travel Game Postcards for Children cares about the earth!