Have you sent a postcard today?
Just for fun, share some"fun"thing you did recently to brighten someone's day! Posting your photos online is fast and immediate, but taking a little time to add a personal message and then sending it in the real mail is worth more than words can say….
Schneeballen (snow balls) are culinary specialties of Rothenburg ob der Tauber! They are traditional pastries made of pie crust and then sprinkled with powdered sugar. And, these days, they are sometimes glazed with chocolate, sprinkled with nuts or filled with marzipan, too! Originally, they were served only on special occasions, but now they are readily available in most coffee and pastry shops so that tourists can make their visit a special occasion.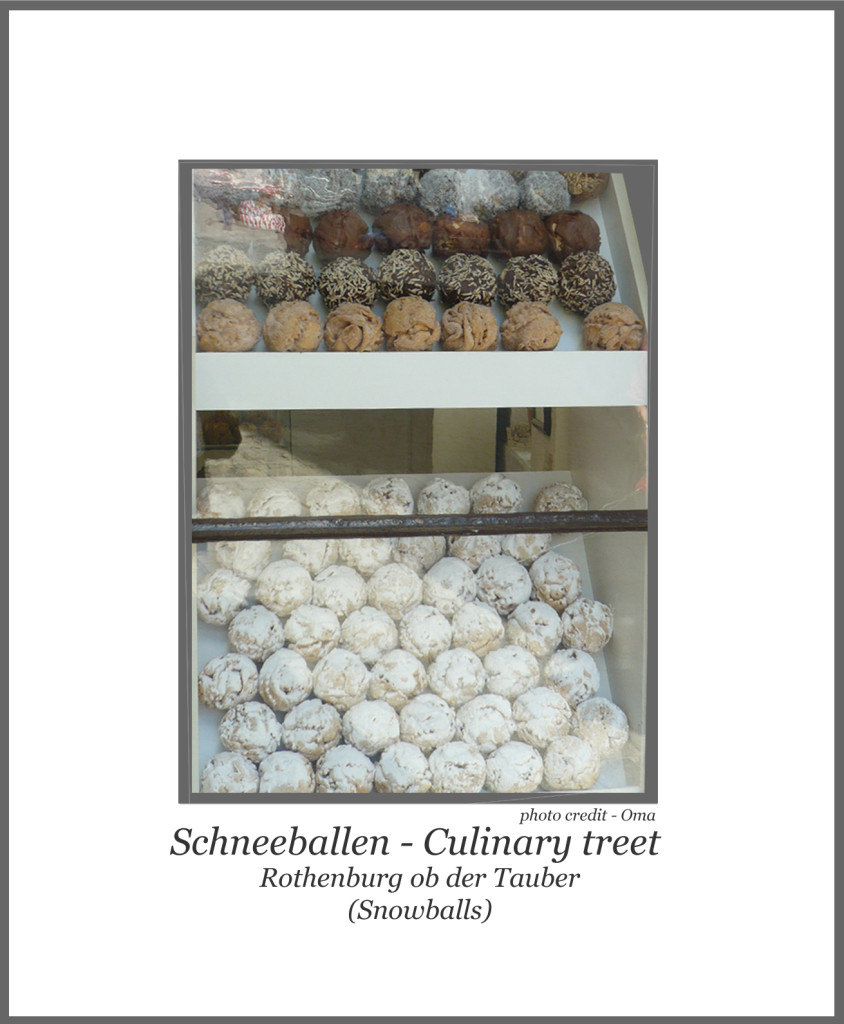 Postcards….The next best thing to being there!