Are you celebrating Labor Day this weekend?
Will you go on a picnic? Will you make one last visit to the beach? Or, maybe you are planning to celebrate at home with family and friends and a big BBQ! Whatever you are doing, I hope you are having FUN!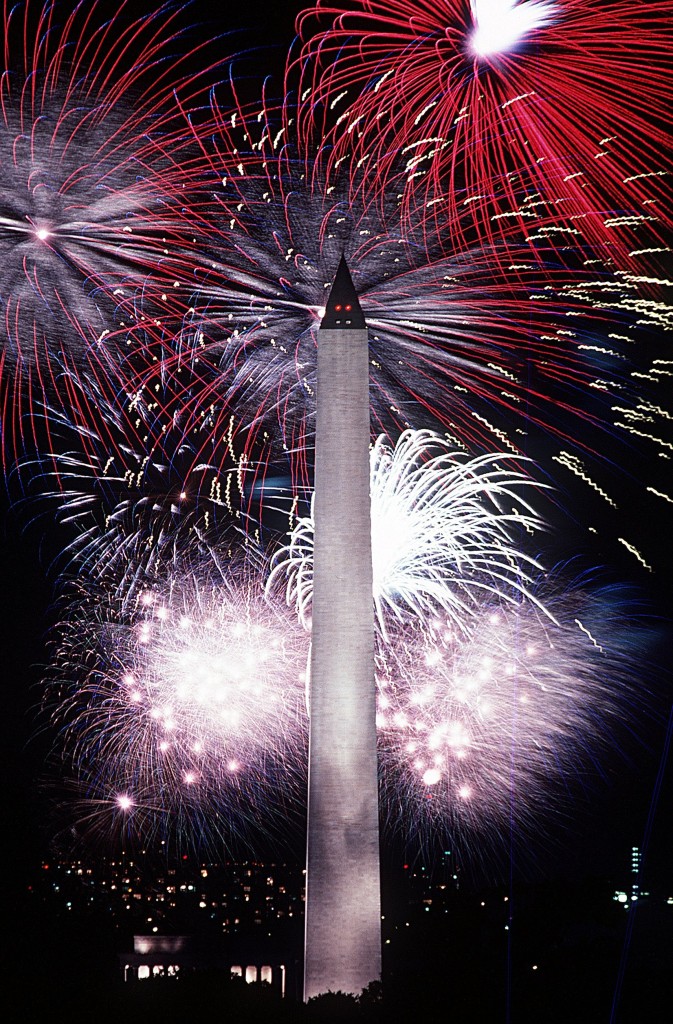 This fantastic photo was taken on July 4, 1986 at the Washington Monument.
Photo credit: SSGT. LONO KOLLARS – United States Air Force
Wikimedia Commons
Do you know when Labor Day started? It started on September 5, 1882, in New York City. Workers paraded because they wanted fair working conditions. It was a peaceful demonstration, and Labor Day has continued to be celebrated in the United States. It became a national holiday in June of 1894 under President Grover Cleveland, and it is celebrated on the first Monday in September.
Have a great Labor Day, and remember to share what you are doing with friends and relatives who could not celebrate with you, too! You don't even have to make a trip to the postoffice so why are you waiting? Postcard frames for both young and old are available here: http://www.ifuwerehere.com/market_place/cards.html. And, now, you can send them in the REAL mail directly from your own celebration with your iPhone or other Smartphone!
Heckery Dekkery Dot Travel Game Postcards for Children encourages you to learn more about Labor day here!
It's  FUN!  And, it's EDUCATIONAL, too!
Who will win?
Everyone wins when children learn more about the world around them!
~~~
Thank You:
http://www.britannica.com
http://kids.britannica.com

Britannica and Britannica Online for Kids are excellent resources for information.