Rufus didn't know that a hippopotamus could dance under water?
What?
Yes, it's true! Rufus started to bark and to dance in circles when he heard! Rufus loves to dance, by the way. Do you? Anyway, it's a really cool fact! Hippopotami may look rather clumsy on land, after all they are enormous mammals weighing between 1,200 to over 6,000 pounds, but they are quite graceful in the water. They sink to the bottom of rivers where they walk or run for up to five minutes! Wouldn't it be fun to be able to do that?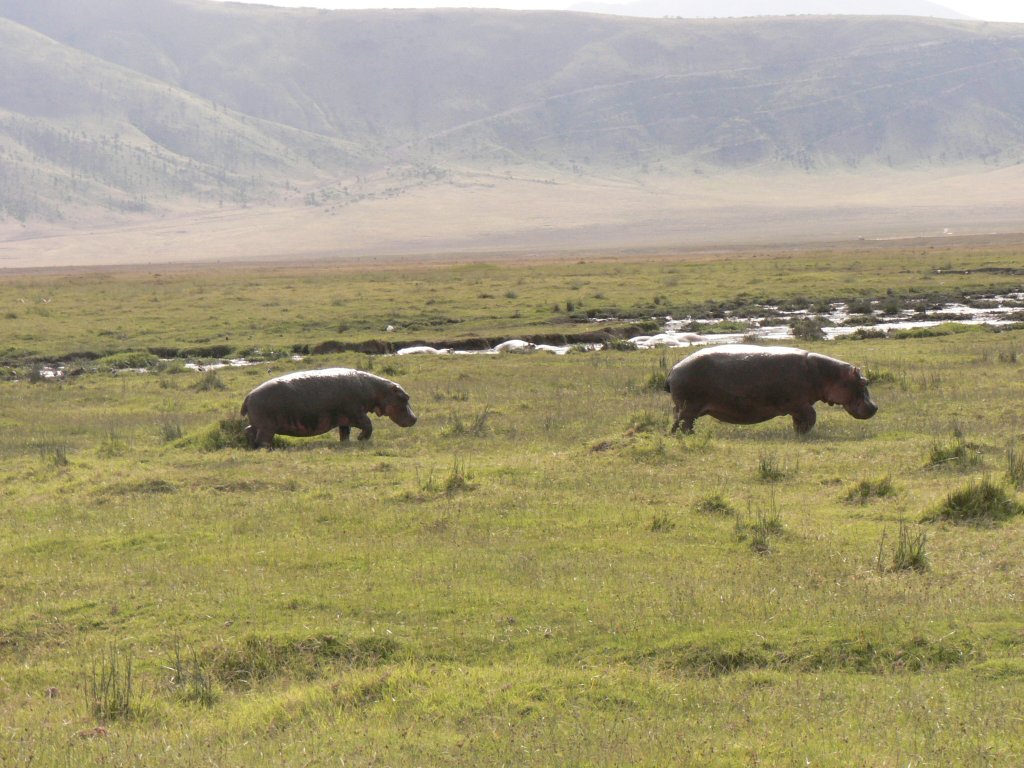 Jamin
Wikimedia Commons
What would you ask a hippopotamus if you had the opportunity?
Rufus made a list of things that he would ask if he could:
 Do you, by definition, enormous?

 Since you can swim under water for up to five minutes,

are you semi-aquatic?

 Are you the third largest living land mammal after the elephant

and the white rhino?
Great questions, Rufus! And, the answer to all but one is YES! Which question do you think was most likely answered "NO"? Can you guess?