Summer is coming!  Do you have plans?
What will you do on your summer vacation?
Will you go to the beach?  Maybe you will go on a long trip!  Will you play with your friends?  Perhaps you will visit your grandparents.  Or, maybe you simply plan to relax and have some fun following a long school year.  Then again, maybe now is the time to start that blog you've wanted to write.  It could help you keep up with your writing skills over the summer!  And, at Heckery Dekkery Kids you can blog for free in a safe environment.  Take a look!  It could be FUN, too, especially on one of those rainy summer days . . . .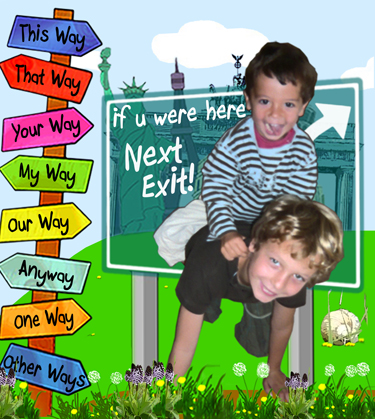 It looks as if you will be busy!
But, if you get a little bored, don't forget to look around you.  You will probably find lots of fun things to do right in your own hometown!  Here is a hometown that many of you have probably never visited!  I hope you will take a look.  You may be surprised at what you find in places not quite so famous as others!  Is your hometown famous?  Do you think that it could have some surprises, too!
. . . . look around your hometown.  Do you sometimes think it's boring?  Think about the things you enjoy doing there and the people who live there, too; a neighbor, a teacher, or maybe your best friend . . . . Then, go out and have some fun.
You'll have fond memories later!
~~~
Probably like most hometowns, they are not really fully appreciated until you move away from them for a while.  The friendliness of the people, the natural beauty of the area, and the rich experiences which helped to shape you are things that stay with you wherever you go, however! 
 
Heckery Dekkery Dot Travel Game Postcards for Children
are different from the rest!
In tandem with your computer, they're virtually more than you can say
on the back of the card!
Ifuwerehere.com because

Everyone WINS when children learn more about the world around them!