Have you ever gone on a boat ride? Rufus was really excited!  He was going on a big six-hour boat ride down the Lahn River, down the Rhine River, and then up the Mosel River and back again!
"BOW WOW"!  Let's go!
First, though, Rufus had to ride in a car to get to the boat which he planned to board in Bad Ems.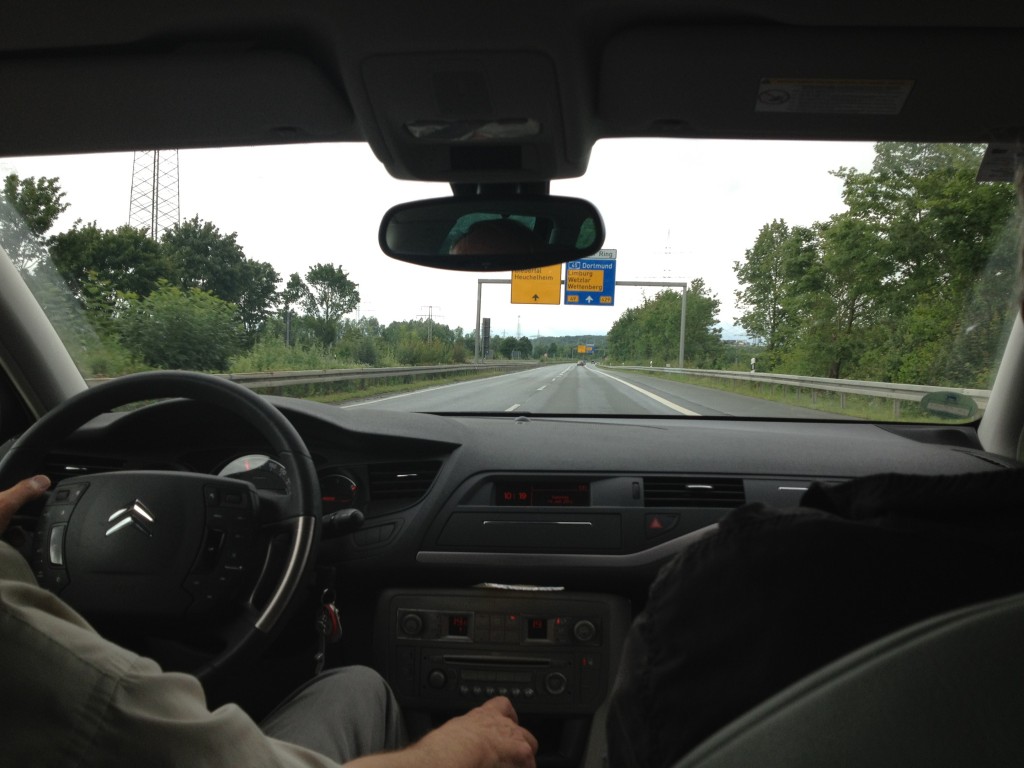 Rufus is very well behaved in the car.  He sleeps a lot so he had his travel bed with him,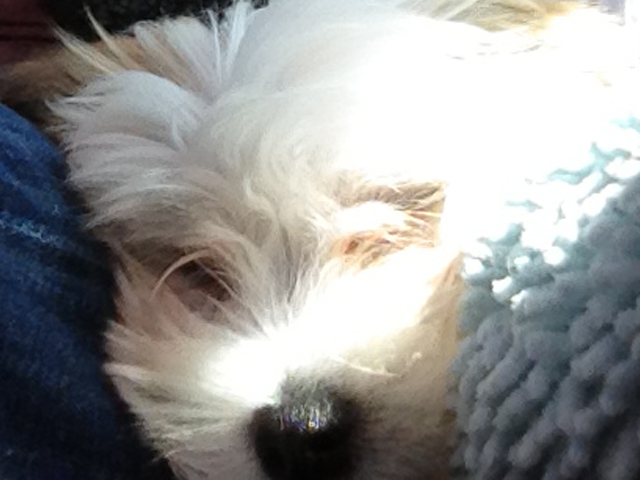 and he had a cozy cushion, too. Furthermore, he took a few play things with him just in case he got a bit rowdy!  And, he remembered to wear his seatbelt, too! Do you?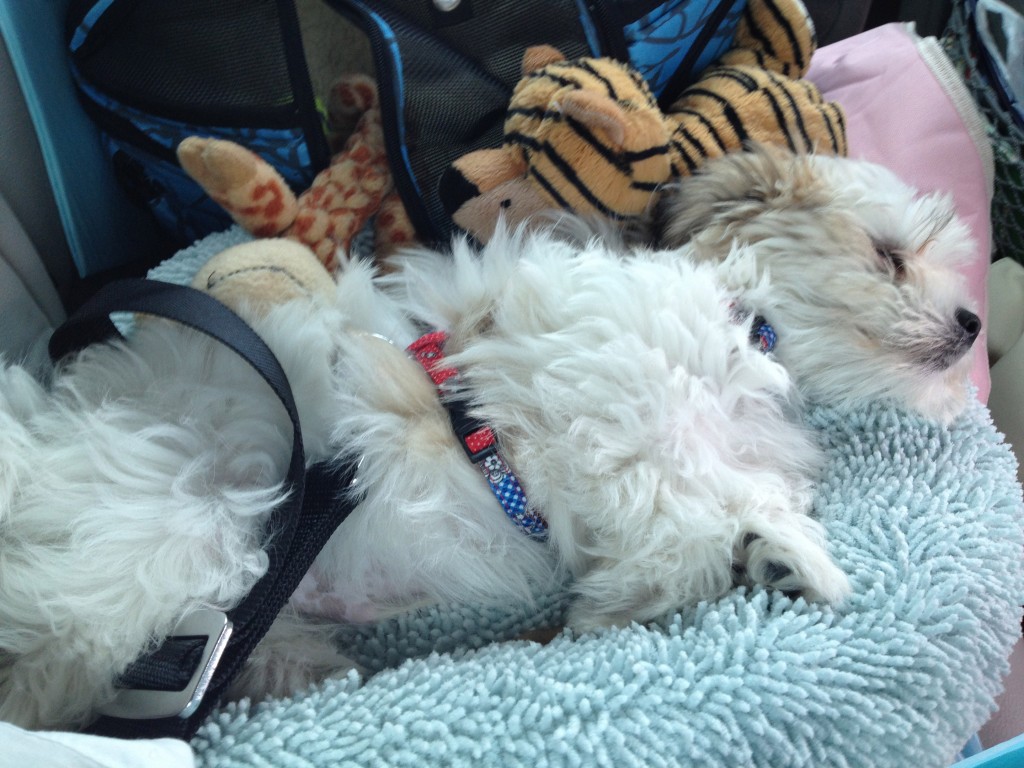 It was a rather long car ride, but Rufus finally arrived in Bad Ems! And, as you can see it was raining!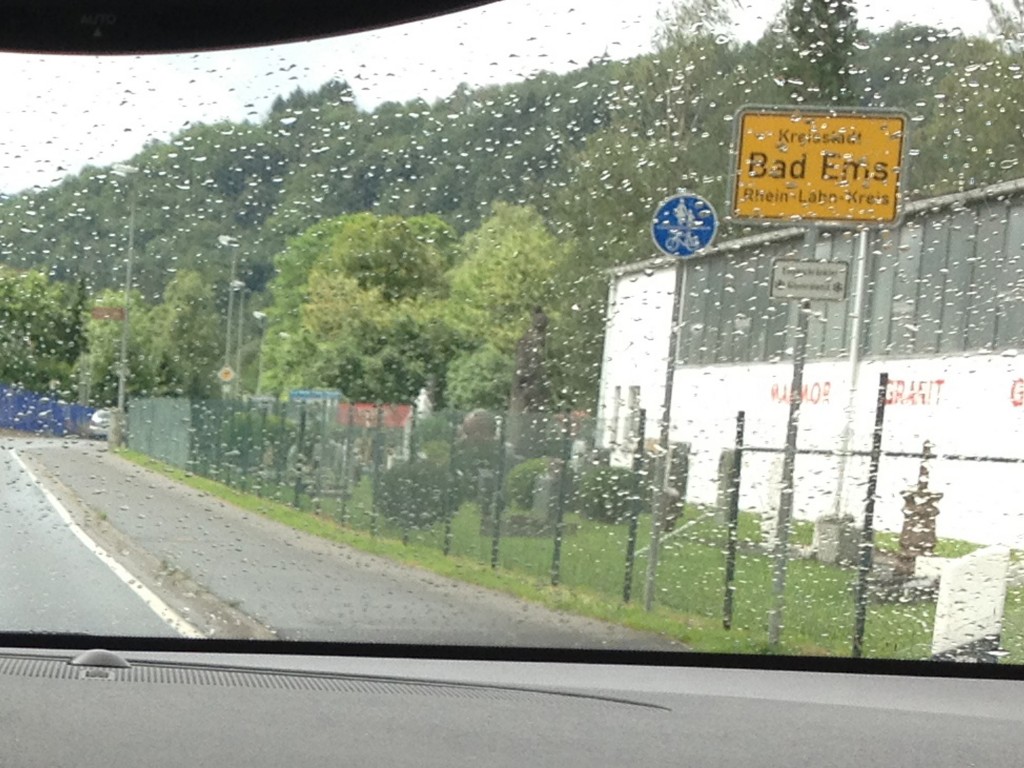 He got out of the car, stretched his legs,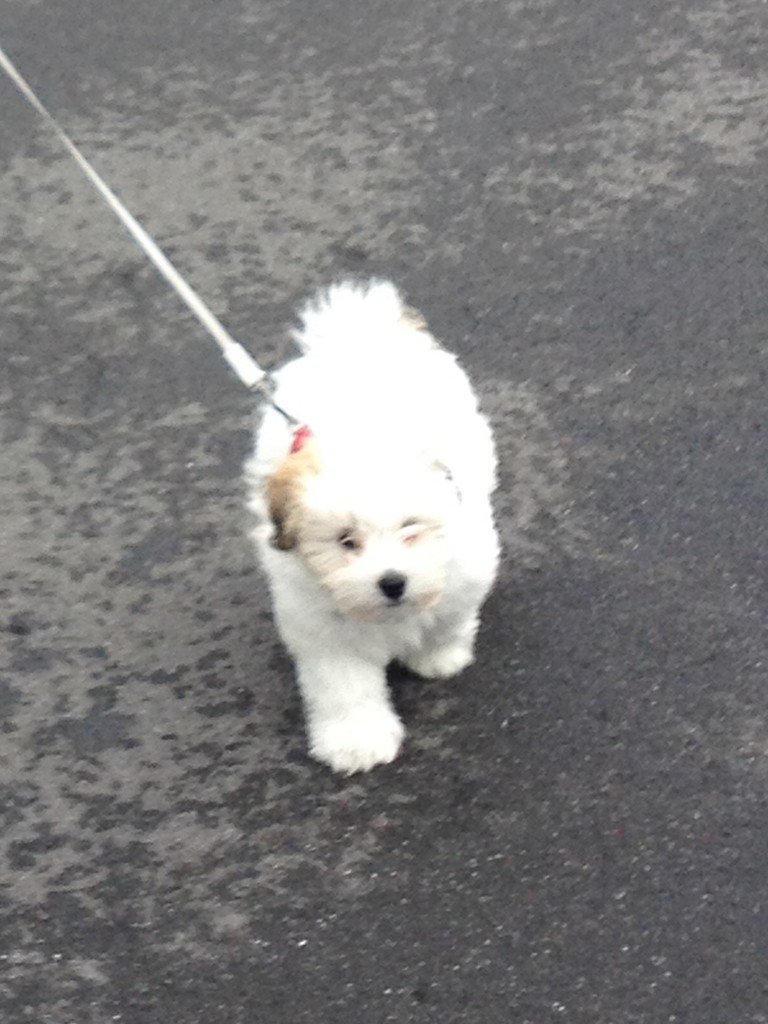 and then after a few pats on the head from admiring passersby, he headed for the boat.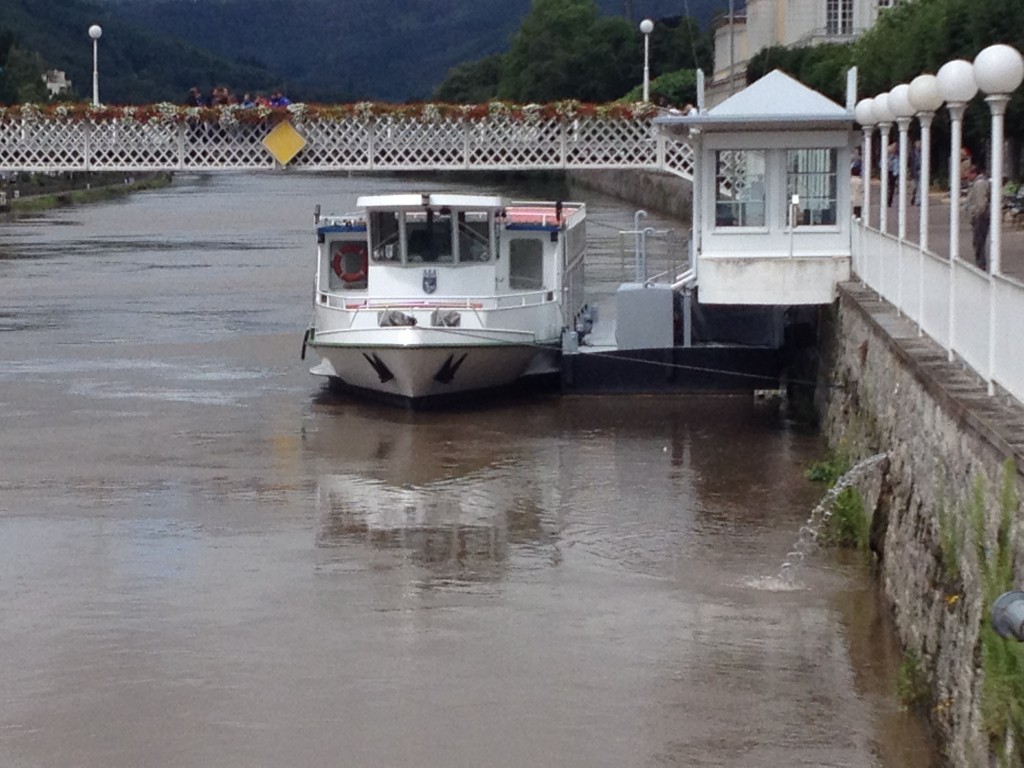 Uh oh!  What could that sign mean?  It was in German, and since Rufus was just beginning to understand German, he wasn't sure that he could believe his eys! Rufus is learning both English and German.  He will be a bilingual dog!  Anyway, since there had been so much rain the past several days, the captain was afraid that the boat might get stuck under the bridges so the boat trip was cancelled due to high water!  Rufus had to change his plans.  Ruff!
After lunch at an Italian restaurant where Rufus was very well received, Rufus decided to continue by car to Koblenz. There, after some personal business and a short stroll to the Deutsches Eck where the Rhine and the Mosel come together, Rufus climbed to the top of the Monument to Kaiser Wilhelm I (Emperor William) for a look around.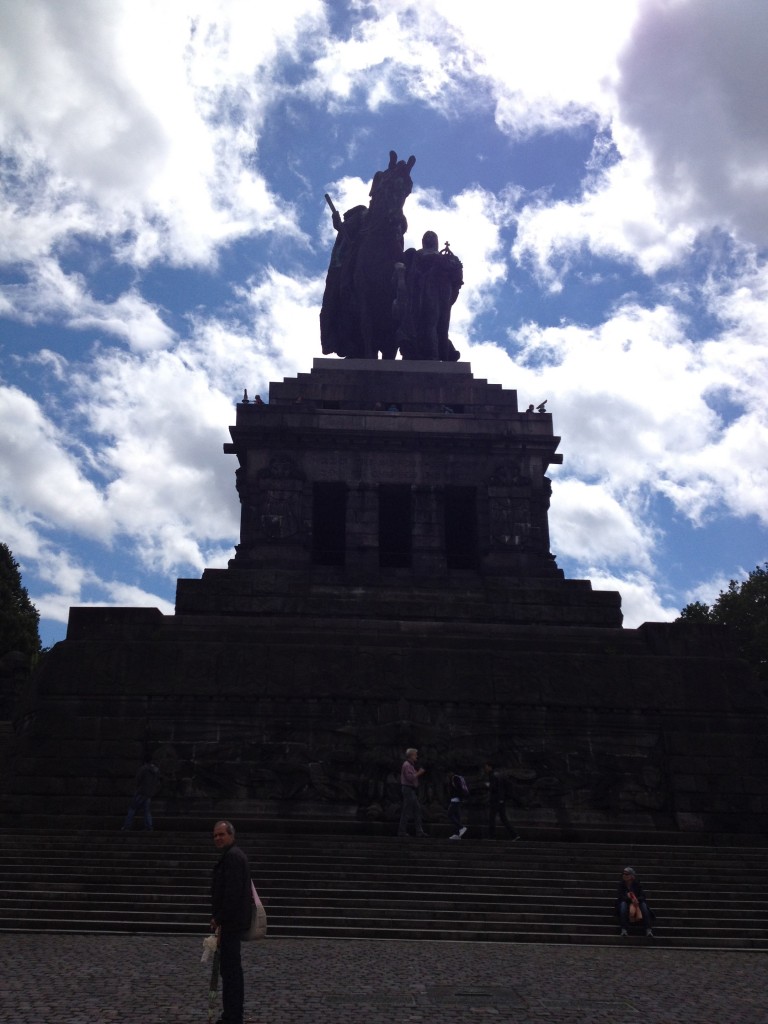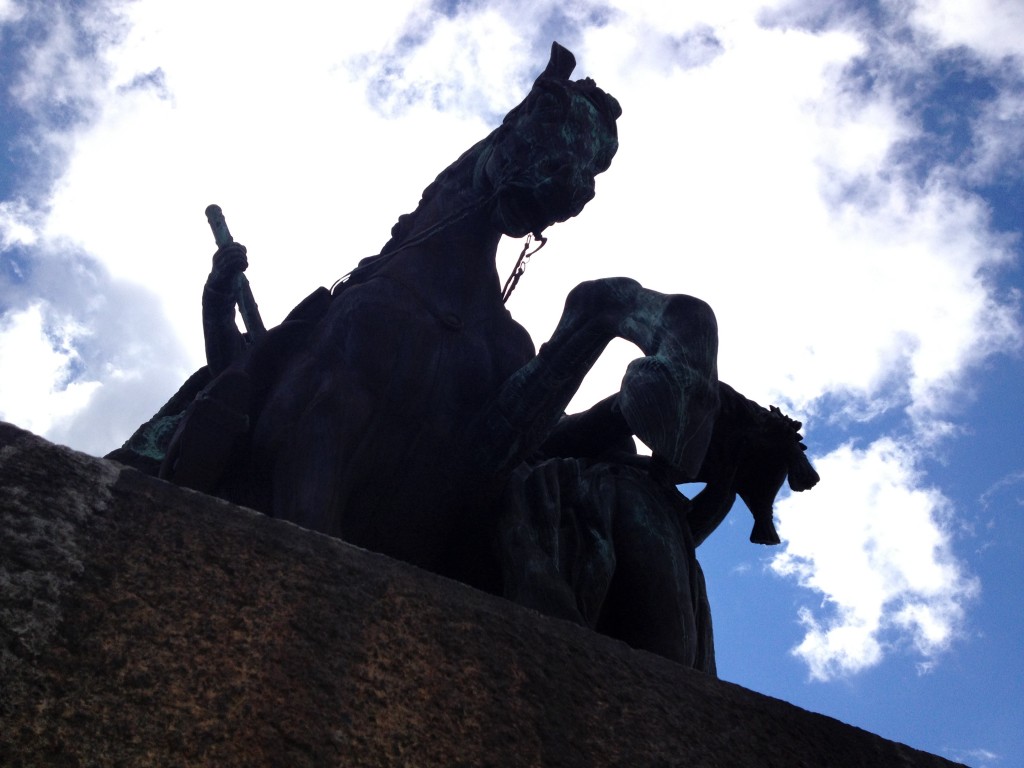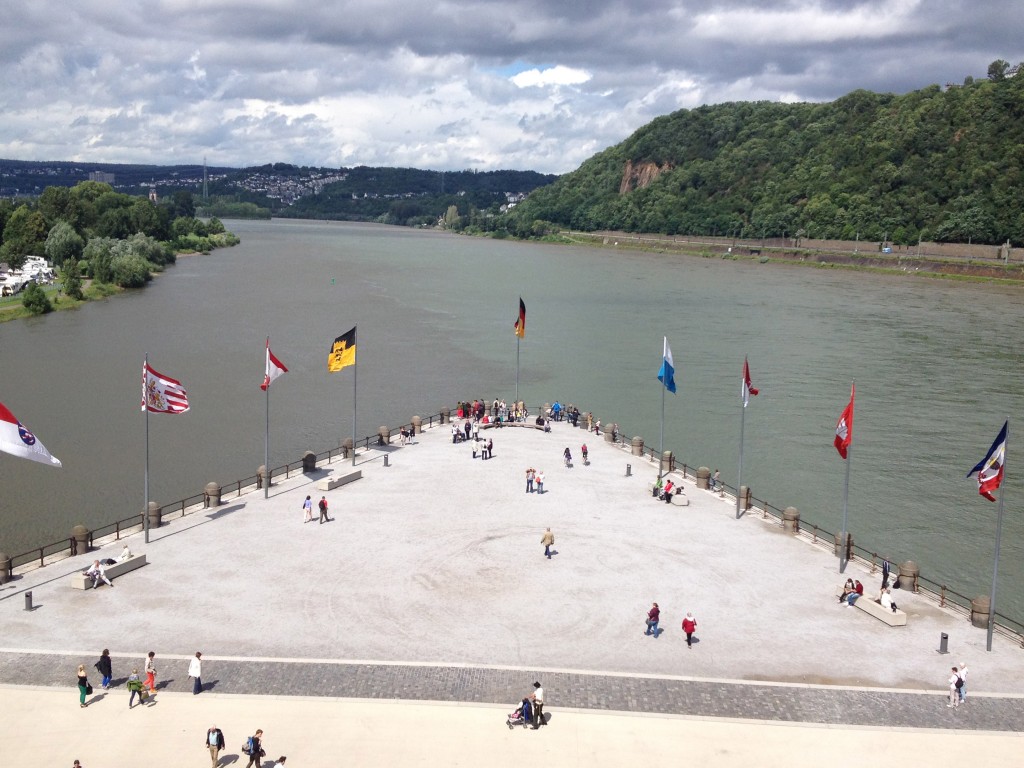 Afterwards, he settled for a shorter boat ride.  One hour on the Rhine and the Mosel was long enough for a small puppy such as Rufus!
Do you know what country Rufus was visiting?  Very Good!  He was visiting Germany!  And, he loved every minute of getting to know more about the world around him because everyone WINS when that happens!
Here are some sites that Rufus saw on his big day!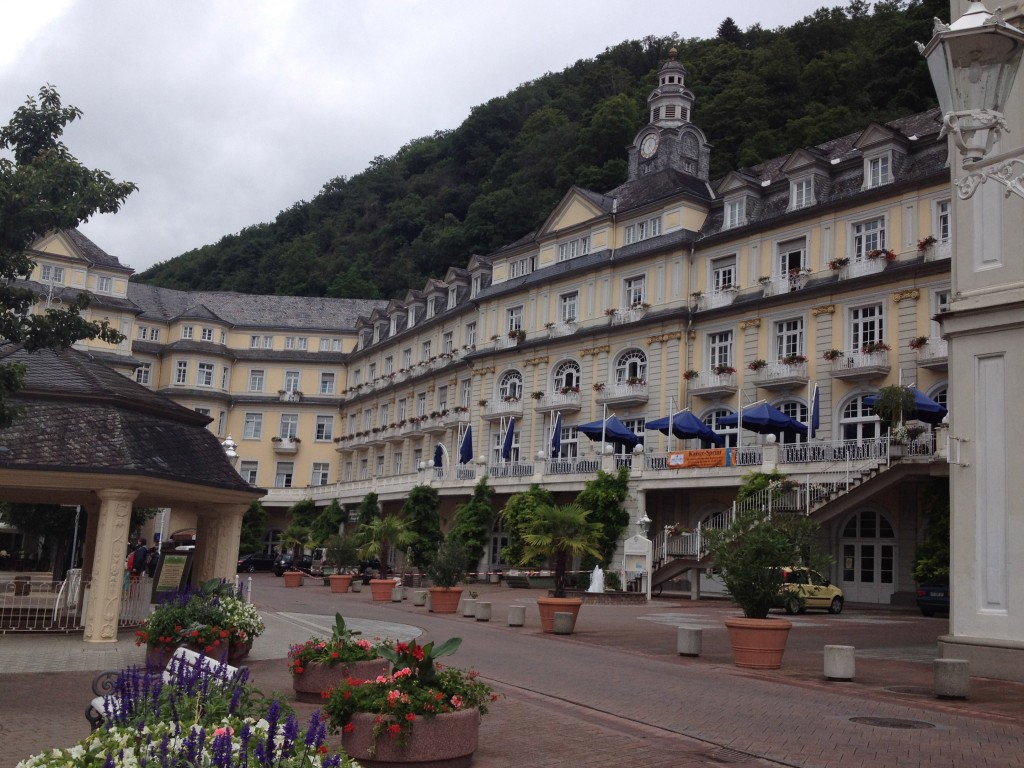 The Spa Hotel in Bad Ems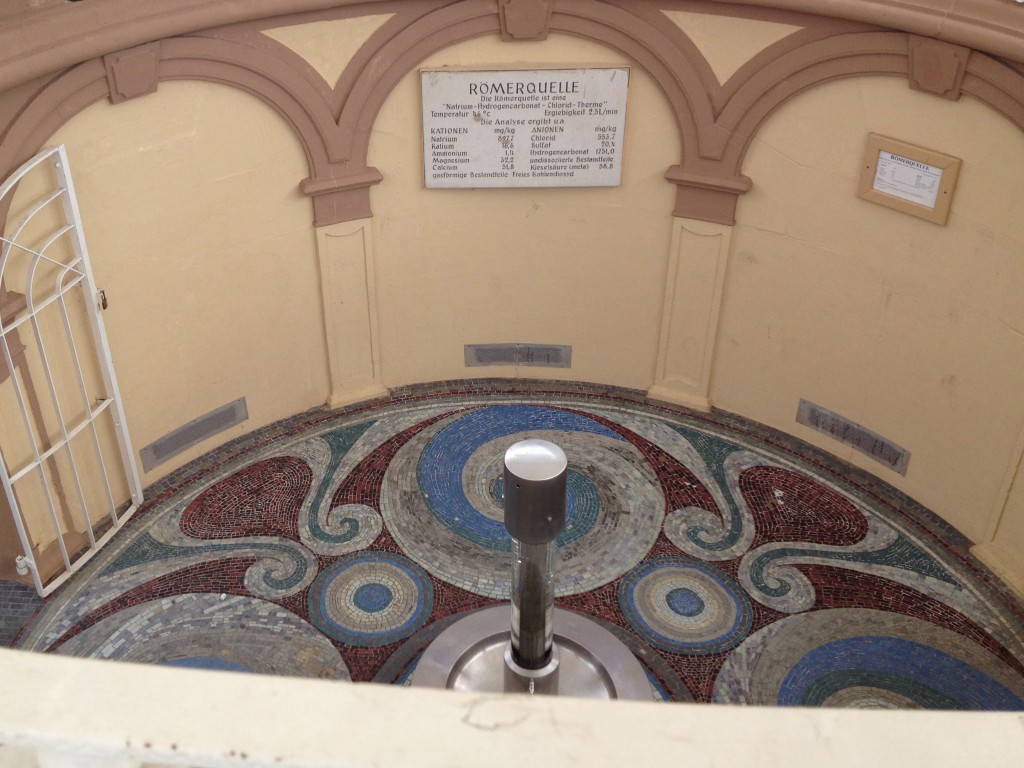 The Roman wellness well in front of the spa hotel . . .
Rufus thought it would look very nice in front of his dog house back home!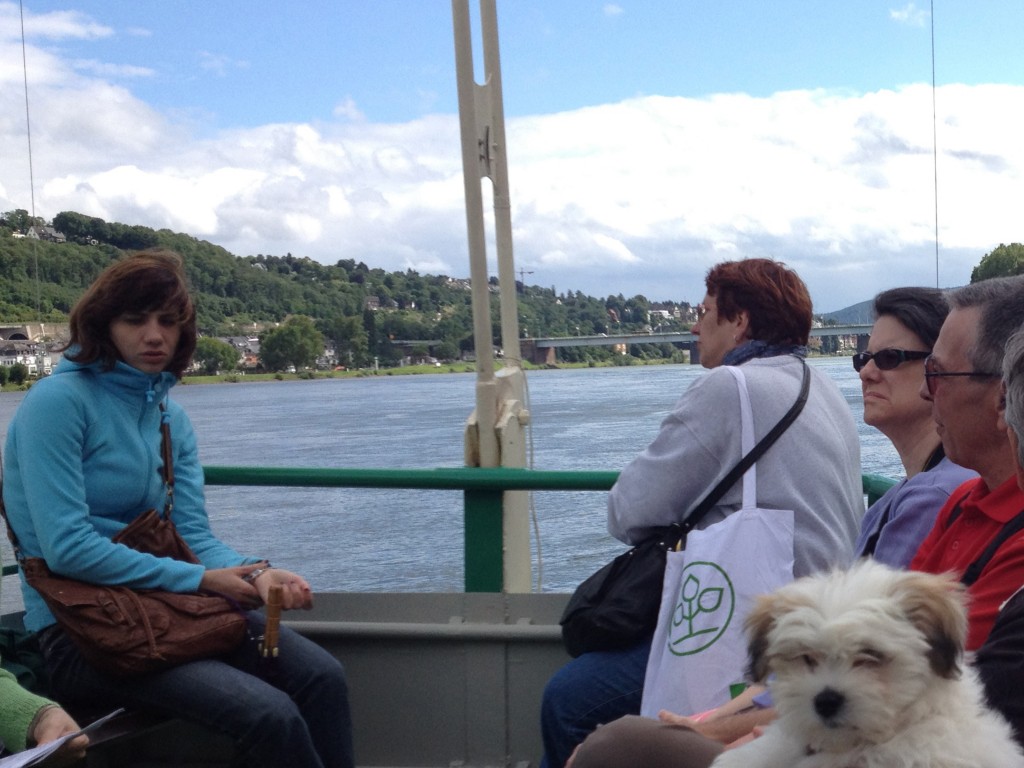 Here is Rufus with some of the people on the boat . . .
Rufus made new friends very easily with people from all over the world!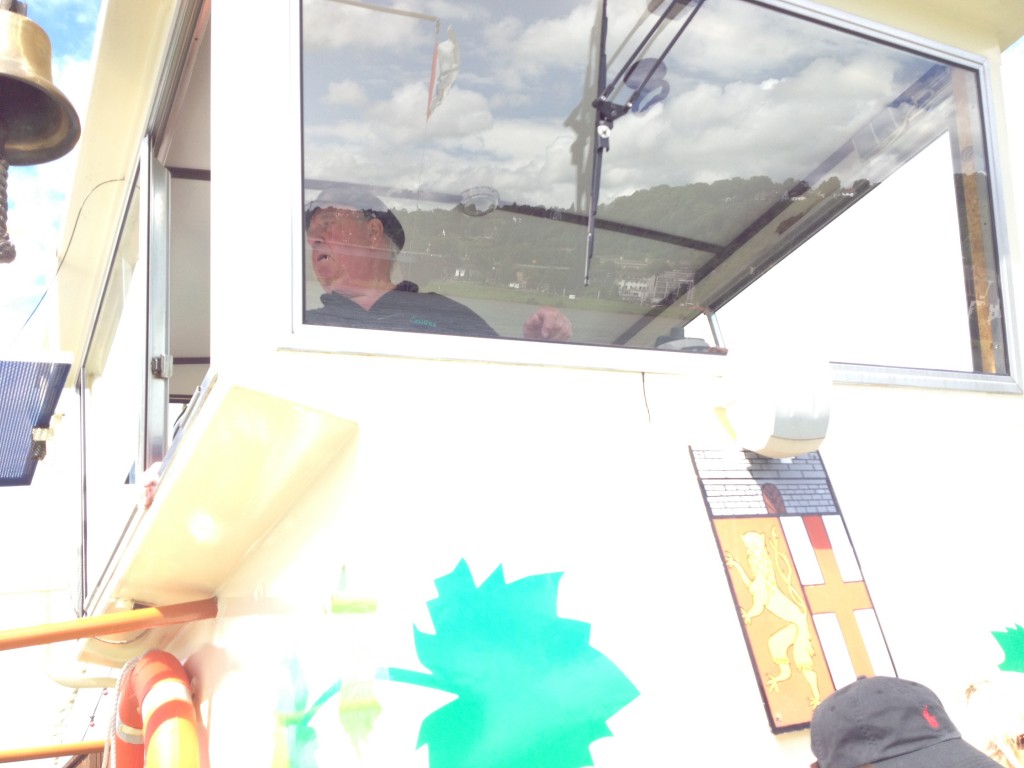 The Captain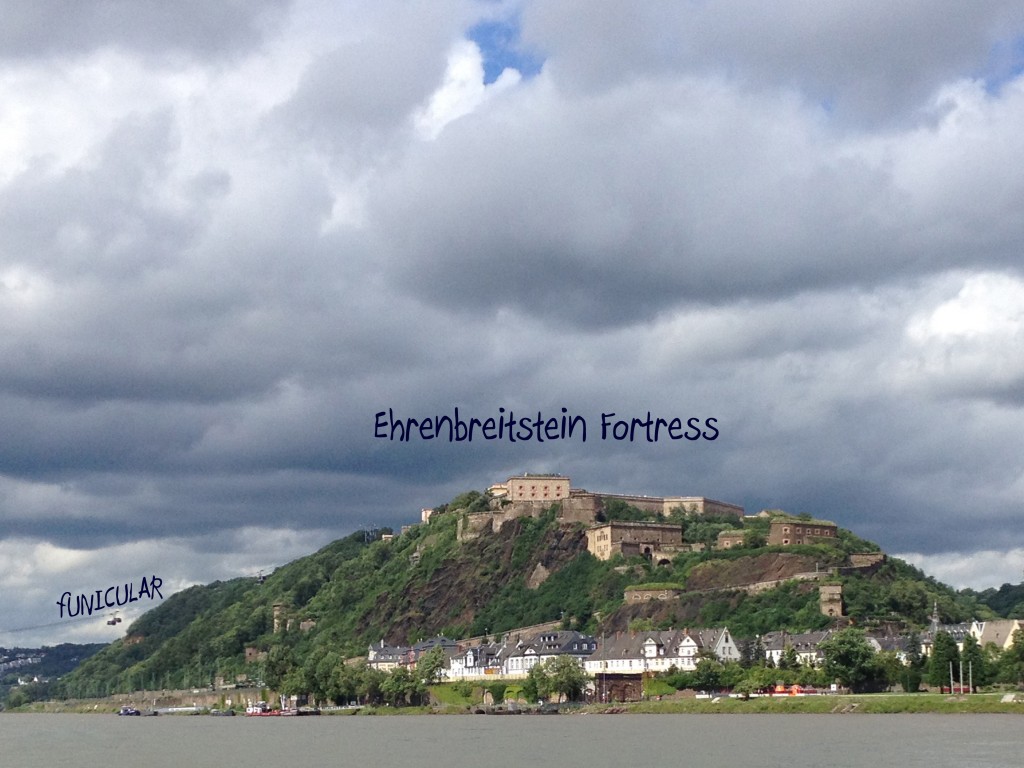 The funicular which crosses over the Rhine River
and climbs to Ehrenbreitstein Fortress . . .

The Captain told Rufus that Ehrenbreitstein Fortress is the second biggest fortress in the world after Gibraltar.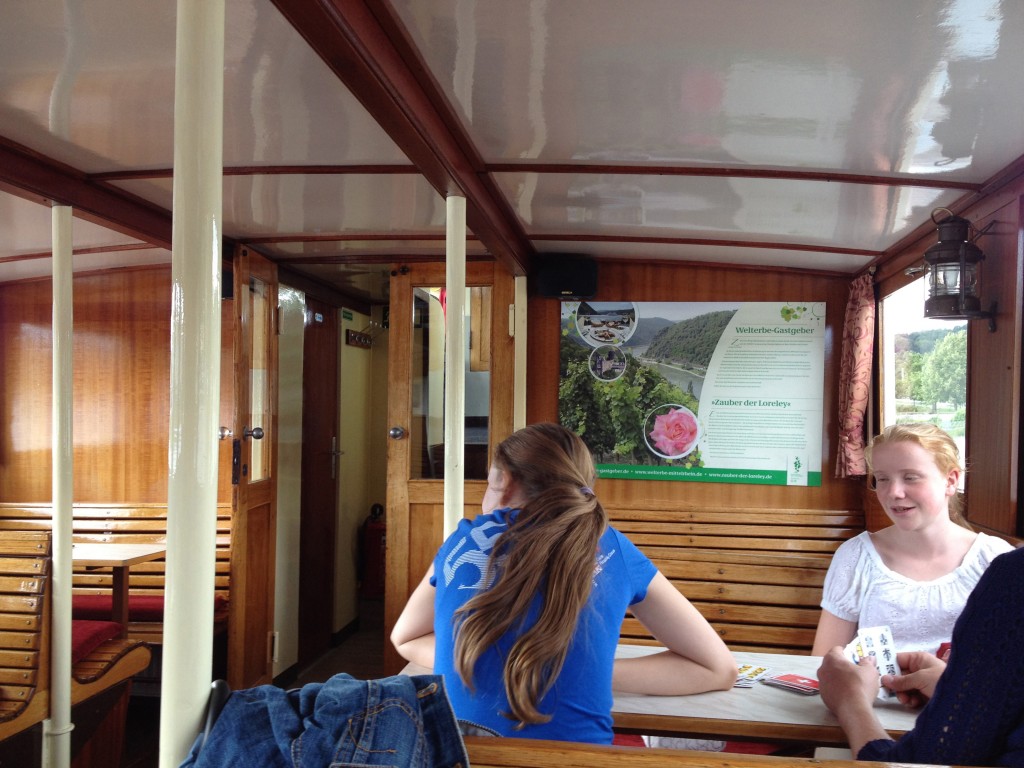 Rufus wanted to play with them!
No, Rufus, No!
He really likes cards!  They taste so good!
"Please pardon me", howled Rufus!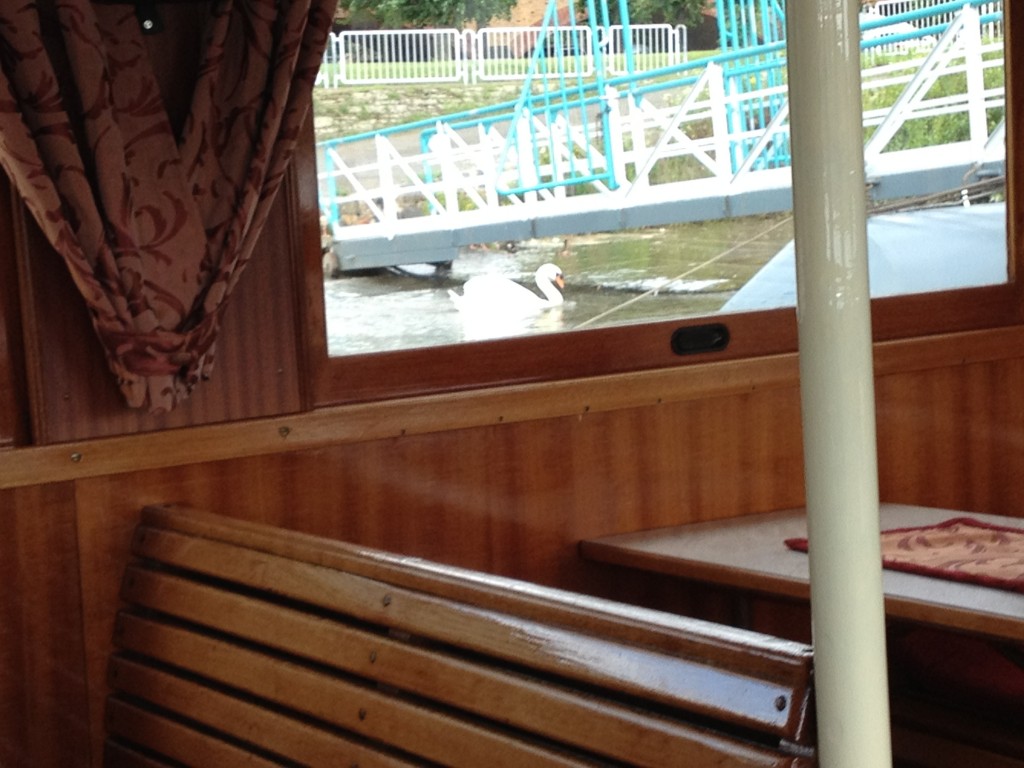 Rufus saw a swan swimmig on the Mosel . . .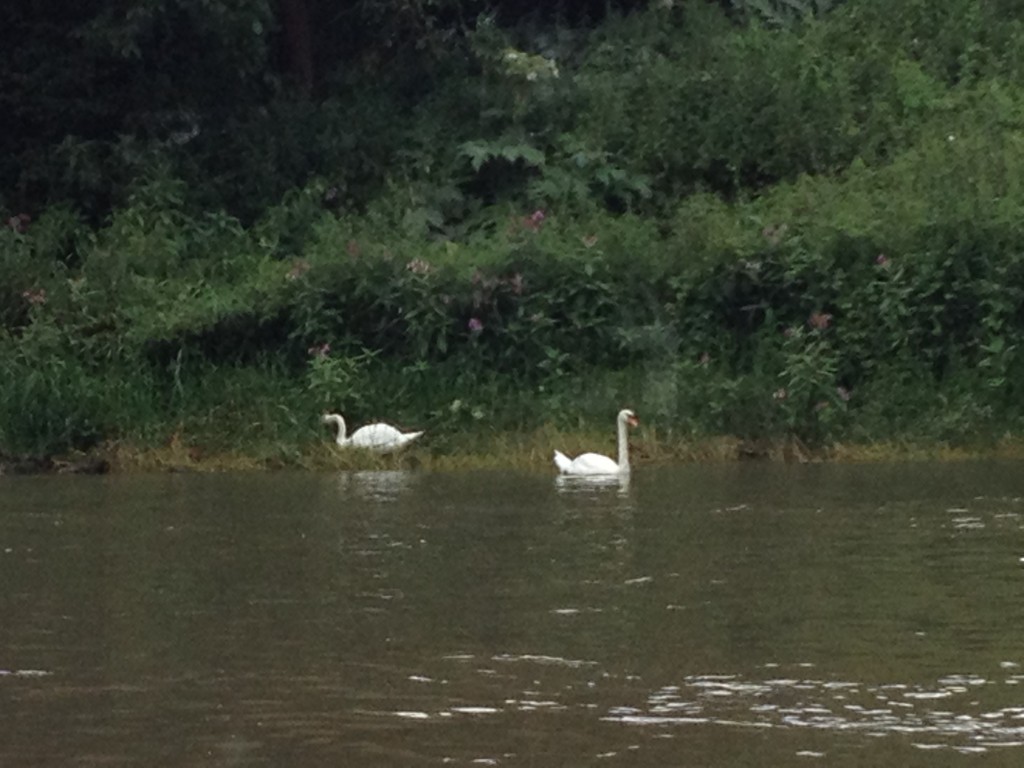 and more swans . . .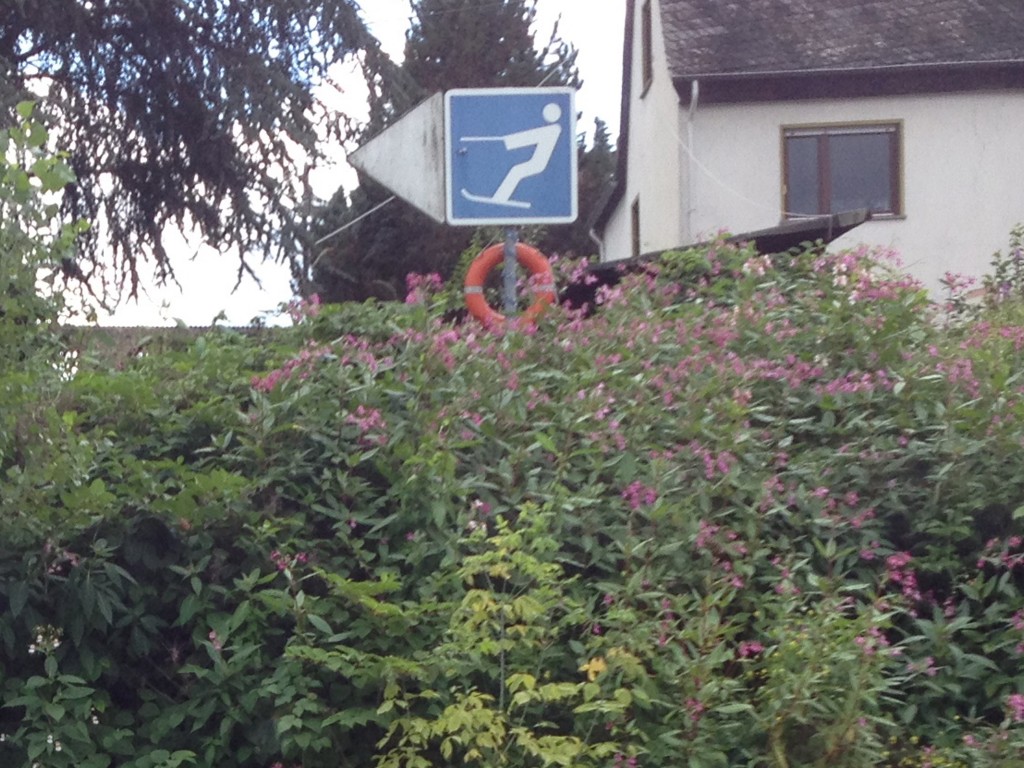 Rufus got so excited when he saw this sign that he started to dance around!
Then he remembered that he doesn't know how to water ski yet!
Furthermore, he has no skis and, fortunately, no fleas!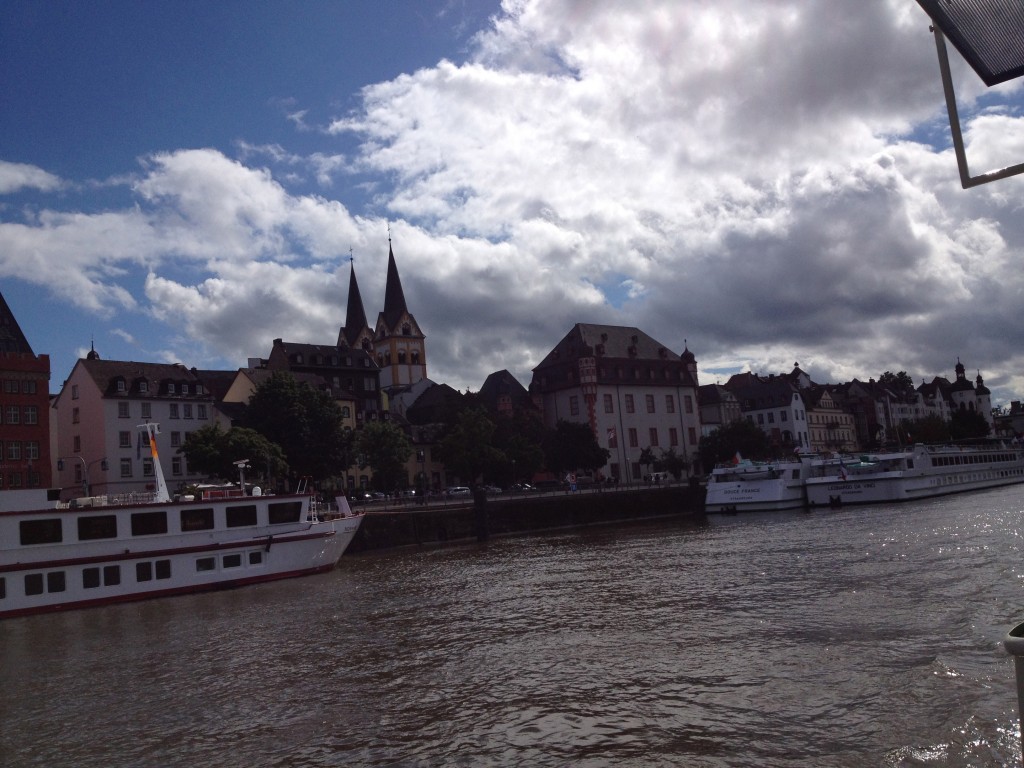 The old city of Koblenz from the boat . . .
This looked like fun, too!  Another time, Rufus!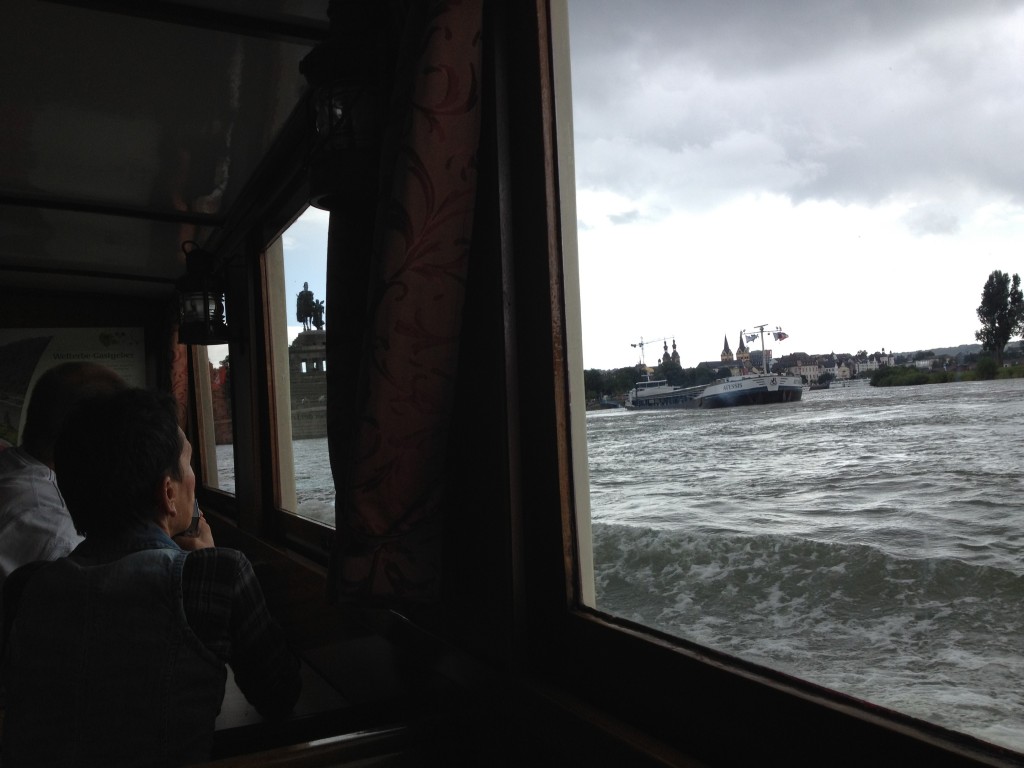 Back again!  Rufus spotted the Deutsches Eck through the window . . .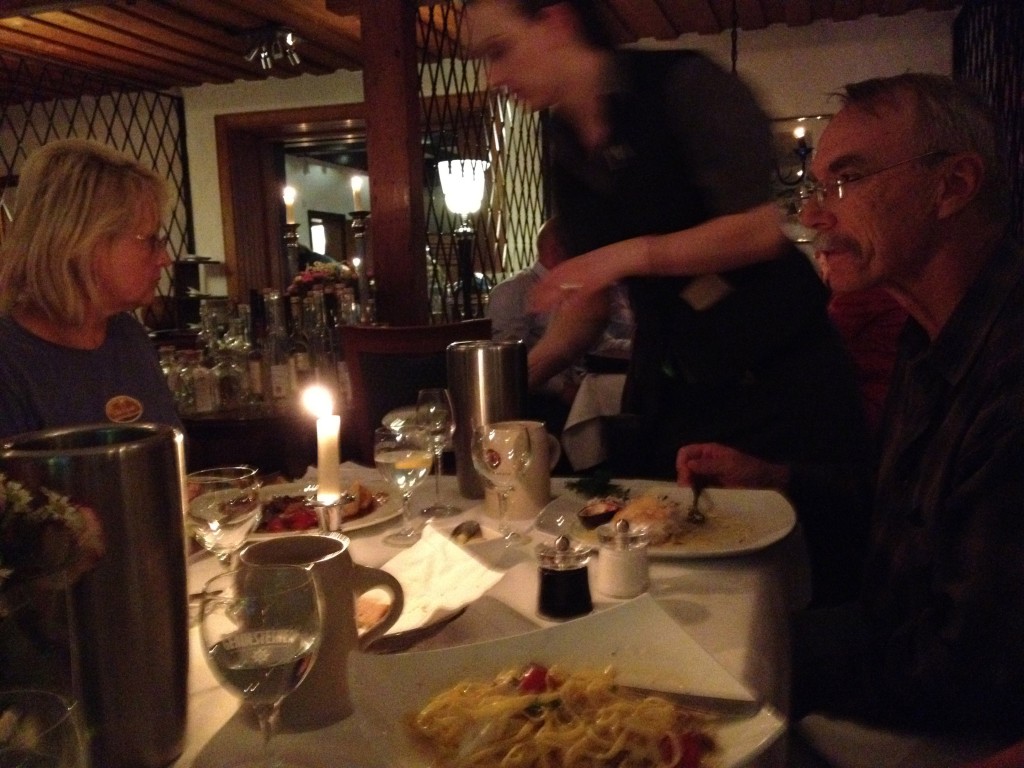 A fitting end – Dinner in a nice restaurant
with some of the visitors from the USA who were traveling with Rufus . . .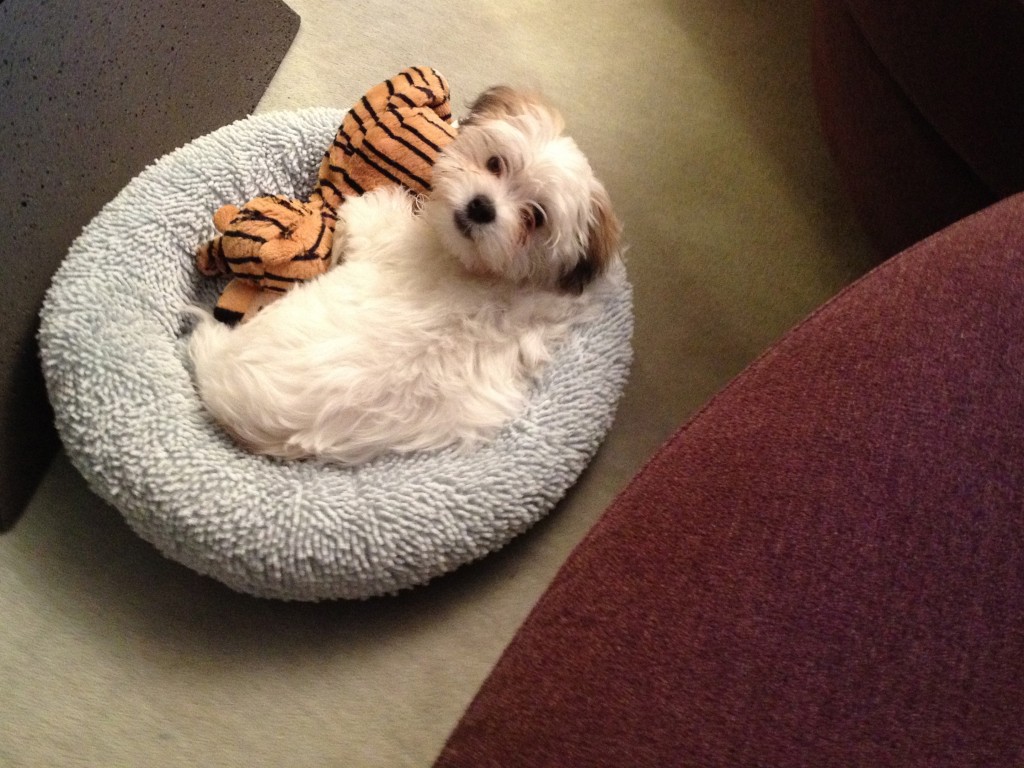 Chillaxin back at home!  What a Big Ruff Day!

  NEXT Rufus will visit Thüringer Wald.  He's a travelin' dog!
 Until next time then,
Rufus
Your Heckery Dekkery Dog reporter at large . . . .
ifuwerehere